Experience
The Experience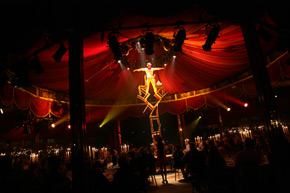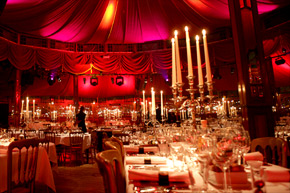 For an unforgettable evening of mirth and mystique, step back in time and lose yourself in the bewitching charm of Europe in the roaring '20s. Combining a perfect blend of haute cuisine, first-class artistic programming and a nostalgic and glamorous ambiance, The Crystal Mirror promises to delight.

In the resplendent setting of an antique "Mirror Tent" from the 1920s, acrobats, singers, comedians, musicians and eccentric wait staff – along with a 4 course gourmet dinner designed by internationally acclaimed star chefs – come together to deliver an evening that moves between dreamy poetry and breakneck pandemonium.

Meticulously choreographed, the program still leaves ample room for improvisation. An assortment of characters dissolves the boundaries between audience, artist and staff. Stage and auditorium merge in a unique atmosphere of relaxation and comfort.