Shaksfin
The Executive Producers & Directors
Gerhard Lanyi, Mag.(FH)
Co-Founder & Managing Director of Shaksfin Entertainment Pte Ltd.
Executive Producer, The Crystal Mirror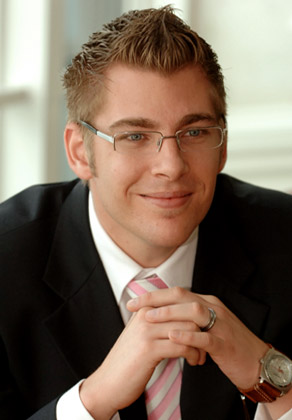 Gerhard Lanyi, Mag. (FH) Co-Founder & Managing Director of Shaksfin Entertainment Pte Ltd. Executive Producer, The Crystal Mirror Having learned the business from the ground up, Gerhard started his career in the hospitality and event management industry after graduating with a Masters Degree in Tourism Management & Leisure Economics from an international university. During the course of his studies in Austria and the U.S., he worked at Design Hotels in Barcelona and Inspiria – a premier Event Management Company in Western Austria.
In 2003, Gerhard joined a large and reputable group of fine-dining establishments in Austria, the Mörwald GmbH, where he was quickly promoted to be the right hand of owner and star chef Toni Mörwald. Appointed Food & Beverage Director of Palazzo Vienna, Gerhard oversaw the group's largest project to date, hosting over 22,000 guests over the course of 67 days, and delivering record profits. Following the Palazzo run, he was responsible for the operational management of the entire restaurant group as well as the opening of a number of new restaurants.
He left the organization in 2004 to take on a new challenge as the General Manager of the Esmirada Mediterranean Restaurant & Wine Bar on Orchard Road in Singapore. His scope quickly changed as the group expanded and over the next two years, he streamlined operations and brought four restaurants of different concepts under one umbrella and co-opened two more restaurants. Today the Esmirada Group of Restaurants comprises six individual concept outlets in Singapore.
As Director of Shaksfin Entertainment and Executive Producer of The Crystal Mirror, on account of his prior relevant experience, Gerhard heads all branding, marketing & sales related production tasks as well as the daily operations of the show – including food & beverage and general operations.
Hannes Nimpuno
Co-Founder & Managing Director of Shaksfin Entertainment Pte Ltd.
Executive Producer, The Crystal Mirror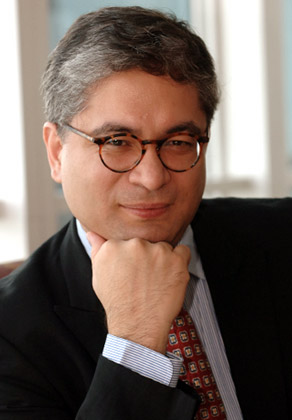 A veteran in the Arts and Entertainment field, Hannes Nimpuno is of German/Indonesian descent. Over the course of his illustrious career, Hannes has produced and organized a multitude of concerts and events, ranging from the best in classical presentations to the most current in popular music.
From 1988-1995, Hannes was the Managing Director of the Deutsche Kammerphilharmonie (German Chamber Philharmonic Orchestra) where he was responsible for the overall management of the orchestra. During his tenure, he organised over 120 concerts annually, including tours through Japan, the US, South America, Russia and Europe. While with the Kammerphilharmonie Hannes was responsible for initiating and inventing innovative crossover projects such as the collaborations with the "Art Ensemble of Chicago", the famous John McLaughlin and renowned stage director Peter Sellars.
Following his stint with the Orchestra, Hannes was appointed Managing Director of Rhombus Media Bremen GmbH where he produced and managed film productions with Yo Yo Ma, Christoph Eschenbach, Steven Isserlis, Joshua Bell, Teresa Stratas, Valery Gergiev to name just a few.

In 1997, Hannes became Joint Managing Director of Praeger & Meier Concert Agency, one of Germany's oldest and most prestigious concert agencies for presenting world class concerts in classical music.
He then left to set up his own companies, Shaksfin Productions, Shaksfin Asia and lately Shaksfin Entertainment, to realize his vision of establishing a global production house in the Arts.
Hannes' strong training as a musician and his prestigious management career in classical music coupled with his involvement in film and visual art sets him apart as one of the most dynamic producers of our times. His fusion of experience, expertise, knowledge and sensitivity towards artistic and cultural traditions is highly manifested in the creation of his own festival called the "Festival of Senses" which was held annually in Vienna, Austria for over ten years.